Contact Details
Albania
Transcendental Meditation Albania
c/o Qendra Aksion Plus
Rruga Nasi Pavllo
(behind the USA Embassy)
1000
Tirana
,
Albania
+355 69 6262 633
Email
Kosova
Transcendental Meditation Kosova
c/o CEO – Congress and Event Organization
Rr. Rrustem Statovci, nr. 14
10000
Prishtina
,
Kosovo
+377 44 774 225
Email
Transcendental Meditation teachers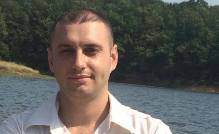 Justin Goçi
My name is Justin Goçi. I was born in Vlora and live in Tirana where I studied law. I'm very happy and honored to introduce myself as the first Albanian teacher of Transcendental Meditation. I was trained and certified in Thailand. I intend to increase the welfare of the individual on the mental, spiritual and physical level in every city in Albania and Kosovo.

One can find everything that there is to know within oneself.

I want to teach Transcendental Meditation (TM) to a significant number of Albanians, at least 1%, to increase the level of our collective consciousness. Once this is accomplished Albania and Kosovo will enjoy great progress and contribute substantially to more harmony and peace in the world. This is possible because with TM we transcend the activities of the mind and experience pure unbounded consciousness - the Unified Field of all the Laws of Nature. Modern science tells us that the Unified Field is the source of all the forces and matter in nature, and during Transcendental Meditation we experience it as the source of all thought, intelligence and creativity - the state of Unity (Yoga). Regularly experiencing transcendental consciousness, the fourth state of consciousness, makes the individual evolve faster and contribute more to society.

I want to implement Consciousness-based education in the schools of Albania and Kosovo so that all children grow up healthy and happy and use their full potential to know everything, do everything and accomplish everything.

Hundreds of scientific and social studies have shown that Transcendental Meditation has a wide range of benefits for the individual and society.

Personally I feel in a hurry to reach these goals. Because raising consciousness is the solution to all problems.

"Only a new seed can yield a new crop. Only a new knowledge, new principles and new programs can put an end to conflict, disease, and suffering, and prevent the rise of these problems in the future. Only a new knowledge can create a healthy, harmonious, prosperous society and world peace." --Maharishi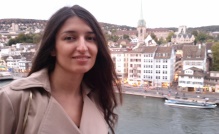 Ana Filipovska
Ana Filipovska is a certified teacher of Transcendental Meditation and a Dipl.-Ing. and Vastu Architect from Skopje, Macedonia. She visits Tirana and Prishtina to teach TM courses, give presentations to schools, companies and the media, and hold advanced Meditators meeting. Ana has taught Transcendental Meditation to people from all walks of life and of all ages, including young children.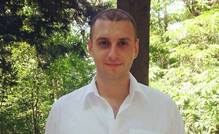 Email
Tel. 069 6262 633
Mësuesi e Meditimit Transcendental - Justin Goçi
Pershendetje!
Me vjen shume mire qe po vizitoni faqen tone per tu informuar mbi kete menyre te thjeshte altenative per mireqenie individuale dhe shoqerore. Unë quhem Justin Goçi. Jam lindur në qytetin e Vlorës, banoj në Tiranë dhe kam kryer studimet për jurisprudencë. Jam shumë i lumtur dhe e kam për nder t'i prezantohem Shqipërisë dhe Kosovës si mësuesi i parë Shqiptar i Meditimit Transcendental. Në vazhdim do të përgatiten edhe mësues te tjerë në mënyrë që dija te përhapet më shpejt. Për këtë mësimdhënie u çertifikova ne Tailandë, ku jam trajnuar nga Maharishi Mahesh Yogi, i cili është mësuesi i përbotshëm i Meditimit Transcendental. Ne synojmë të rrisim mirëqenien e individit në aspektin fizik, mendor edhe shpirtëror në çdo qytet të Shqipërisë dhe Kosovës apo kudo që ndodhen ata, duke e përcjellur teknikënne gjuhen shqipe.

Njeriu mund te gjejë gjithçka që është për tu njohur dhe ditur, brenda vetes së tij për të arritur lumturinë.

Dua të arrijmë një numër të konsiderueshëm praktikuesish të teknikës, për te rritur nivelin e ndërgjegjshmërisë kolektive. Pasi të realizohet kjo, Shqipëria dhe Kosova do kontribuojnë në një nga rolet më të rendësishme për të gjithë botën, duke gjallëruar harmoninë e pafundme në rruzullin tokësor që nga Fusha e Unifikuar e te gjitha Ligjeve te Natyrës, për te cilën shkenca na tregon se është burimi i çdo materie gjithashtu edhe burimi I çdo mendimi dhe individi do evoluojë, sikurse një larvë kthehet ne flutur, po ashtu dhe njeriu do ketë hapin e tij te evolucionit.

Synimi i bukur është të implementojmë shkencën e Inteligjencës krijuese, dijen më të lartë në shkolla, në mënyrë që fëmijët të rriten të shëndetshëm e të lumtur dhe natyrisht më të fortë e inteligjentë.

Faktet shkencore e studimet shoqërore që e vërtetojnë dobinë që sjell teknika në bazë te gjallërimit të fushës se unifikuar të të gjitha ligjeve të natyrës ose Qënia (fusha e pastër e inteligjencës krijuese) mund t'i gjejmë tek shtatë volume "Scientific Research on Maharishi's Transcendental Meditation and the TM-Sidhi Programme".

Personalisht e kam pak me nxitim për të arritur këto te mira. Kjo është zgjidhja për të gjitha problemet. Unë do bëj sa të kem mundësi, sepse:

"Vetëm një farë e re mund të japë të korra të reja. Vetëm një dije e re, principe të reja dhe programe të reja mund ti japin fund konfliktit, sëmundjes, vuajtjes edhe të parandalojë lindjen e këtyre problemeve në të ardhmen. Vetëm një dije e re mund te krijojë nje shoqëri të shëndetshme, harmonike me prosperitet edhe një paqe botërore" --Maharishi
For those already practising Transcendental Meditation
MEDITATORS' MEETINGS: Are held regularly at the centre - please contact us for full schedule.
PERSONAL CHECKING: To refresh your practice and receive more guidance on your TM technique, these one-to-one 30 minute sessions are available by appointment.
REFRESHER COURSES: If you would like to refresh your practice and understanding of Transcendental Meditation, why not sit in again on a course of instruction. Phone or email for details.